Your new business card
ready to use in 2 minutes
Be progressive!
It just looks good! Turn yourself into progressive looking person and make your networking impressive and unforgettable!
Forgotten business cards?
Never feel bad about forgotten business cards. DigiCard Business Card is perfect backup saving any meeting or networking.
Go green!
Digital is a new standard. Let's not waste trees for tons of never used business cards. Use digital instead!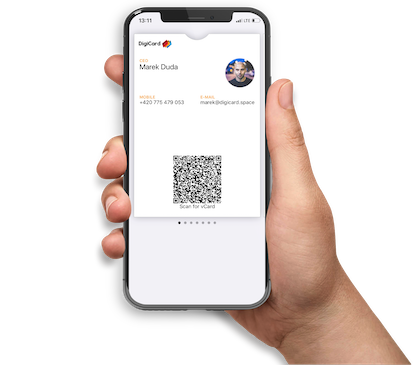 Show your business card
Open Apple Wallet app for iOS or Passbook Wallet app for Android to show your business card.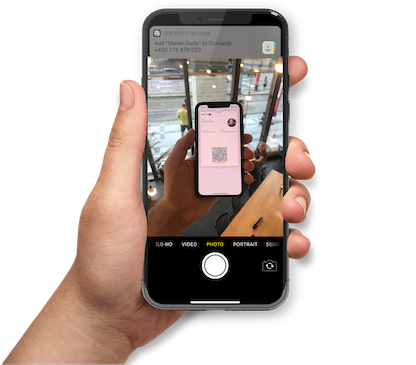 Scan the QR code
The business parner scans your QR code and instantly gets your contact into his/her phone.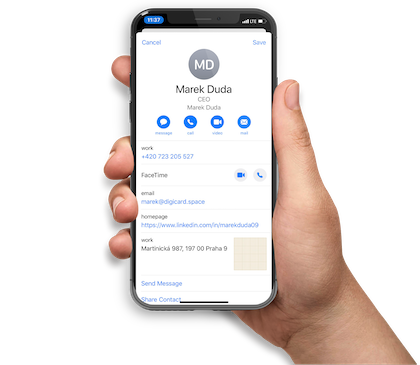 Save the contact
The business partner can easily save your full contact including your LinkedIn profile and office address. It's smooth and silky.
Single Business Card
limited time offer
Personalized photo and logo
Purchase
Contact sales
Do you want DigiCard for your business?
Let us know, we will contact you soon.